An individually crafted Brown Bear from Holztiger, with soft rounded edges and finished with non-toxic water-based paints for child safety. Handmade from sustainable wooden material.
For many years now, the HOLZTIGER figures have stood for play value and very high quality "Made in Europe". They are individually handcrafted out of maple and beech wood and painted using watercolours.
Suitable from 3 years
Dimensions: 14.5 x 2.7 x 9.6 cm
Materials: Wood
The more Holztiger figures you buy, the more you save
Buy 2 and save 10% with Discount Code HOLZ10
Buy 4 and save 15% with Discount Code HOLZ15
Buy 6 and save 20% with Discount Code HOLZ20
Customer Reviews
28/09/2021
14 B.

United Kingdom
Holztiger brown bear
The wood stain on the bear is beautiful
20/04/2021
Jasmine

United Kingdom
Beautiful bear
This was the first holztiger toy I bought for my son, and I think it's still my favourite. My little boy is 6 months so still too young for it, but for now it looks lovely as a decoration for his woodland nursery! It's a great, chunky, well made toy. Postage from Rockaway was incredibly quick- it came the next day! And no plastic packaging which was great.
Thank you for taking the time to leave a review. I bet the bear looks lovely with the woodland theme :)
30/12/2020
Natasha F.

United Kingdom
Excellent quality, beautiful toy
My grandfather was Russian and he had a small collection of traditionally carved wooden bears. I thought these beautiful toys were a cute way to connect to him and they are lovely to play with too. They are displayed on the shelf when not being played with. They are really lovely and an excellent quality.
01/08/2020
Chrissie H.

United Kingdom
Gorgeous wooden bear
I absolutely love Holztiger toys and this gorgeous bear has to be one of my favourites!
13/02/2020
Anna L.

United Kingdom
Practically perfect in every way!
Gorgeous toy, I bought 6 from rockaway toys taking advantage of the discount for buying sets. Fantastic quality, packaging and a great company to buy from! Thanks! X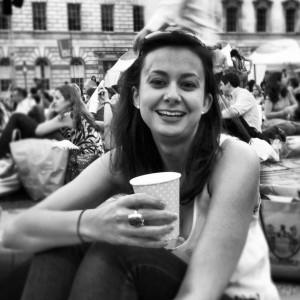 EP
24/01/2020
Emma P.

United Kingdom
Great for a Toddler
Excellent size and great for my toddler. Love his smiley face too.